Bovada E-Sports: A Well-Rounded Bookie with A Lot to Offer
Some bookies excel when it comes to their promotions. Others tend to maintain a respectable track record, and perhaps there are countless categories where a singular website shines above the rest. Bovada has never tried to hog the spotlight, but it has largely succeeded in captivating the fancy of the bettordom.
With a variety of offers and extending competitive odds to United States punters, here comes a bookmaker way up on our list of decent betting dens. Nevertheless, we are here to talk electronic sports, and Bovada E-Sports does not disappoint. It is an unprobed territory to many and a lucrative market to a select few.
$250

Deposit Bonus
* T&C's apply, click CLAIM BONUS for details
General Info
Website:

sports.bovada.lv

Founded:

2011

License:

Kahnawake

Minimum Deposit:

$20

Withdrawal Time:

up to 15 Days

Support Options:

Telephone, Email, Live Chat
Rating
Bonuses:

3.7

Trustworthy:

3.7

Software:

4.0

Design &
Usability:

4.3

Customer
Support:

3.5

Overall Rating:

3.5
Here is a particularly decent chance for you eSports enthusiast to turn a profit on pixel. If you have been around bookmakers who allegedly offer sports betting, then you may have some bitter experience to recount. Safety should naturally come uppermost in your mind when there is money on the line. There is also the added benefit of bonuses. You will notice from your own experience that promotions on eSports do not come readily.
Another tell-tale mark of what an accomplished bookie Bovada E-Sports is. With a native mobile app to keep is up-to-date on the status of our punts, we can plunge boldly into the betting frenzy. Here is how Bovada E-Sports helps you notch up a handsome profit.
Bovada E-Sports Gallery
Bonus, Eh? Bovada E-Sports Hooks You Up
If this is the first time you have heard about Bovada, then you are in for a tidy welcome offer. You can easily add to your starter's capital by making a first deposit, which the bookmaker will gladly match up by 50%, or up to $250. You may wager the extra money within 30 minutes of plunking down the first payment.
On occasion, a special offer also pops up and a fresh user could theoretically notch up both, amassing a respectable sum to begin your betting exploits. If you are not too sure about betting yet, you may want to hold up a bit with account registration.
Now, there are a few caveats you will need to consider. Wagering requirements are the binding details that tell you at what point you may cash out your winnings. As per spec, Bovada E-Sports would like users to play through their first deposit and bonus amount 5X (or five times).
Things can quickly get harsh if you have committed $500 as a first deposit and your money could be in the loop for a good while. Instead, consider making incremental steps. As an electronic sports enthusiast, you should know that most bookmakers tend to struggle with guessing the outcome of video games accurately in whopping 90% of the cases.
Choose Decent Odds with Bovada E-Sports
It is a particularly auspicious time to be betting on eSports. Prize pools are soaring well. Bookmakers are increasingly likely to dedicate a separate tab to the segment. Bovada has been running its own offer for a fair bit now.
Browse through the eSports sections and you will find the main titles, namely Counter-Strike: Global Offensive, StarCraft II, and League of Legends along with Dota 2, two games that resemble Heroes of the Storm.

Pros and Cons
US players accepted
Bitcoin payments available
Great $250 welcome offer
Customer care available 24/7
Good variety of eSports
Could add more withdrawal methods
No native iOS and Android apps
We'd like to see more weekly eSports promos
Live eSports betting still not implemented
Making Deposits and Withdrawals
Bovada is a bit whimsical when it comes to ways of funding and withdrawing from one's account. The website is based offshore and operates exclusively in the United States where online (e)sports betting is a no-no in some states and a legal headache in others.
To this end, Bovada E-Sports accepts only two forms of deposits – you may opt for either bitcoins or Credit Cards, including Visa, Master Card, and American Express. Visa clear the bar quicker.
Another complication in your eSports betting endeavors may stem from the fact that bank sometimes refuse to carry out transactions for fears they may be liable. Bovada has been doing an excellent job of re-routing payments through companies that focus on keeping the identity and nature of transaction secret. Still, careful fees on transactions vary anything between 5.9% and 9.9%.
Min Deposit

: $10/ $20

Min. Withdrawal

: $10/ $100

Max Deposit

: $1500/ $5000

Max. Withdrawal

: $9500/ $3000
* T&C's apply, click VISIT for details
If you rifle through the odds, you will notice that Bovada has done its job well, hammering ironclad offers. Some favorites are slated to win by an overwhelming amount, but then again in eSports, many aspiring teams face off with well-established squads.
In a word, Bovada offers competitive odds and it is definitely tinkering with the odds to identify a value betting opportunity. If you are just learning the ropes of eSports betting, then we can help with a handful of practical tips.
Watching eSports Live – Will Bovada Say Yes?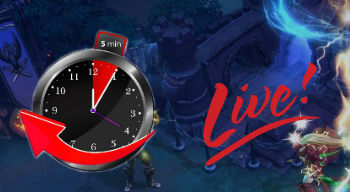 Let us not mince words. Bovada E-Sports doesn't go head-on with the eSports segment, but it is nevertheless a remarkable betting den. Still, if you are into electronic sports you will certainly have a visceral need to watch these.  The fact that Bovada hasn't implemented live betting shouldn't discourage you. There is plenty to learn about eSports as it is.
A number of platforms have been forged with the sole purpose of entertaining the masses of hungry video game enthusiasts. If you are entertained while betting, your chances of beating the bookies, including Bovada E-Sports are significantly higher.
After all, the reason why so many bookmakers fail to grasp this particular area of the industry is that teams often shoot to glory and peter out before anyone has caught sight of them. The nature of video games played professionally is marked by volatility, which makes it all the more entertaining to behold. Amusingly, it also gives you an honest shot at besting the bookmakers, if you are genuinely interested in a video game.
Bettors are Generously Awarded!
Marketed as a recreational betting den, Bovada gets a number of things well. Surely, you will not find live betting while looking into electronic sports, but then again you can rack up Rewards Points.
Rewards build up incrementally. Upon reaching $2,500 you will be allowed to grab a handful of bonuses. Climbing higher up the ladder will bestow a permanent 15% cashback offer to help you bounce back after a heavy loss.
Tier points are an internal currency, which will help you progress through the levels and unlock additional perks. It is an incentivizing loyalty program, which makes any form of betting a meaningful and enjoyable pastime.
Milking the Pixels
* T&C's apply, click CLAIM for details
When it comes to managing a decent sportsbook with a number of betting options, Bovada E-Sports does not let the side up. Their coverage of StarCraft II is exclusively. Admittedly, they need to do more in the way of incorporating new events. There are yearly spikes that merit being on the betting markets of Bovada. While the bookie is trying to figure out the subtleties of the competitive universes known as video games, you punter are well-poised to win.