A Heroic Pick: A Guide to All HotS Heroes
As you might expect, a game with heroes in its title will necessitate acquiring some knowledge about its main characters, also referred to as toons. It is a lot to take in. The everyday drudgery of collecting gold and spending it on shiny armor has lost its appeal and Blizzard have left it out altogether. Instead, what all HotS heroes rely on is abilities known as talents, which allow experienced players to adapt themselves and quickly transition from a helping hand into a renegade picking off kills all over the place. While talents alone will take one's due diligence to pinpoint, players will need to understand the four main classes called assassins, warriors, supports and specials. Streamlined and actioned packed, Heroes of the Storm (HotS) makes things easy for a new player to get a grip.
HotS Top Heroes: Humble Beginnings
Welcome to the Nexus, your number one place for brawls and the occasional brew. Just like any MOBA, HotS toons could be overwhelmingly complicated. Good news is that Blizzard have managed to make it so that every leg of the journey, starting with the tutorial to the actual play, feels like a meaningful accomplishment. Quests, a bit of challenge early on and a limited pool of toons to pick from all scream OK, let's get down to business. Before you even get bogged down in discussions about the HotS top heroes, you will need to find out about what classes of heroes there are.
Assassins are slick and nimble. They are efficient long-ranged sling shooters with the occasional flair for skirmishes up close.
Warriors are your regular brawlers. They usually charge the fight without so much as Clear the way! and you can expect to see them at the vanguard of any offensive.
Supports are a class that contributes to a well-balanced team, throwing down heals and other blessings which enhance the abilities of your own team.
Specialists go a long way to break the mold and introduce a hybrid build. Mind, these toons have many incarnations but may also come with a steep learning curve.
Tiers: Grading All HotS Heroes

If you have stuck with Heroes of the Storm for long enough, you will have heard about tiers in passing. Reddit is punctured with users who try to trash out what tier a toon belongs to. Well, it is no easy undertaking since everyone has their own two cents to share. Perhaps this is the beauty of eSports – the ability to improvise and outmanoeuvre the opposition, in theory crafting and game alike.
Tiers classify a hero and try to create a plausible estimation of the toon's abilities. They are determined based on statistical data about the win-lose rate of a hero as well as latest patch notes and professional gamers' personal opinions. As you can imagine, a handful of champions have called themselves top HotS heroes in the past.
Top HotS Betting Bonuses!

Betting Site
Deposit & Cashout Options
Bonus Amount
Required Deposit
Start Playing

888sport

Debit/Credit Card, PayPal,

Neteller, Paysafecard
$30
$5

Claim

your bonus

bet365

Debit/Credit Card, PayPal,

Neteller, Paysafecard
£100 in Bet Credits
£5

Claim

your bonus
18+ begambleaware.org. New customers only. Min deposit £10. Money back as bonus if first bet loses. Wagering requirements: sportsbook 3x at min. odds of 1.40 (2/5), casino 35x. Unless forfeited the sportsbook bonus must be wagered before using the casino bonus. Bonus expires 7 days after opt-in. No deposit required for NI customers. Call 08081699314 to claim. Full T&Cs apply. #AD

10Bet

Debit/Credit Card, PayPal
$200
$15

Claim

your bonus
* T&C's apply, click CLAIM Your Bonus for details
Heroes of The Storm Upcoming Heroes: A Zeal for Lighting It Up
Fresh faces come with all the associated fanfare you may suppose. Developers are posting animations on twitter of toons casting spells and strutting their stuff about. Forums are buzzing with speculations. Naysayers are quick to dismiss the latest imbalanced god tier toon, which will upset the subtle balance of the Nexus.
Whatever your own stance on new Heroes of the Storm Heroes is, they are an exciting affair altogether and should be welcome. The fact that Blizzard is constantly expanding its pool of available toons may only serve to testify to their commitment, and this in turn spurs electronic sports. All new arrivals will feature a short story video done in style and pitting them against well-known enemies. Recently, Blizzard revealed Blaze.
A Heroic Concept by A Tight-Knit Community
Blizzard has done a lot to encourage involvement in its MOBA title. A whole subsection of their official forum has been dedicated to just that. If you are a regular on forum boards, then you will certainly know that every now and then a concept gets a lot of attention. No new Heroes of the Storm heroes have been implemented at the request of a talented community member, but skins are periodically humoured. In any event, users are agog with crafting and adding to the rich palette of HotS. In fact, there are separate online tools that provide enthusiasts with the necessary means to sketch out a reliable toon. Back in May, a Malthael concept enjoyed a lot of attention and soon after, Blizzard released him. The community's call has not gone unnoticed.
Learning the QWER Of Upcoming HotS Heroes
When a new hero arrives on the Public Test Realm (PTR), players are usually keen on trying it out. Times you spend in queues could stretch beyond the point where you feel happy about it. Then again, you could just sit down for an honest play through with a consummate professional as Grubby. If the name rings familiar, you have either been around when Warcraft III was at its apogee, or you just recognize Manuel "Grubby" Schenkhuizen from one of his live casts. Well, Grubby also has a channel where he reviews HotS patch notes and goes through those Heroes of the Storm new heroes. It is amusing to watch how professionals tease out the best way to play a toon. Naturally, a few games on, and the Meta is established. What follows is a reign of tyranny, or in the case of Blaze fire.
What Makes and Breaks A Hero?
It is a two-pronged question. First, you have to consider a player's personal skill, which will be determined with some accuracy by the game's league ranking system. Then comes a toon's own validity as a pick. Of course, rushing up to laud or condemn new heroes in HotS is unreasonable. A quick match will blindly throw you in the pit with other fellow gamers who have had little knowledge of what your picks are. Additionally, you will have to deal with a particular type of map. Some among you have probably wished for a blacklist of maps you simply do not want to play at.
Be that as it may, some heroes may both excel and lag behind. Your personal understanding of the game however will heavily influence your plays and even the final score. HotS is great insofar as it allows losing teams to nominate their own Most Valued Players and it is not unusual for the opposite team to shower you with accolades for good plays in the post-battle screen.
A Glance at Famed Accommodating Oldies
While your fellow players may be excited about upcoming toons, you may as well lie back and try to enjoy the hits. If you are new to the game as a whole, you will want to seek out the most accommodating toons that are part of the game. Perhaps, support-oriented players are more excited about learning the vast majority of heroes that seek to aid others whereas there is no shortage of ways to lay waste to enemies in fun ways, courtesy of assassins. Whatever your choice may be, you can use some pointers to break into the game. You can refer to the tier list we introduced and compare with your current free-play selection of heroes.
Rehgar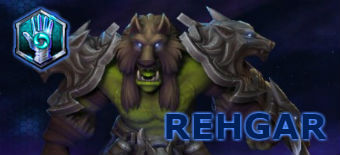 Rehgar is a quick-paced support hero. He makes use of its shapeshifting ability, which is an instant cast and transforms him into wolf. The wolf may pounce on enemies for added damaged. You can use Rehgar as a dedicated supporter or a loner sniffing out easy prey and mauling it to oblivion.
E.T.C.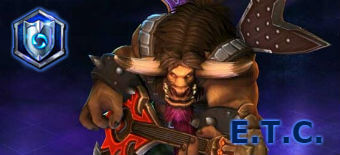 Elite Tauren Chieftan is a lumbering giant who charges its enemies and sends them back flying. He shields his team with his natural strength and a number of utilities to protect friends from harm and bruise enemies. A dab hand at guitar solos,  E.T.C. brings the mega-death and pins down foes with his riffs.
Tracer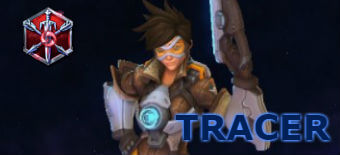 Tracer blinks into a melee and covers enemies with rapid fire. Often, you will see him dashing through the battlefield and dodging area of effect spells. If you want to start yourself with a toon that is difficult to catch and can barrage opponents from a safe distance, Tracer is the right choice for you.
Upcoming HotS Heroes: A Future Shelled with Bullets, Spells and Dear Promises
Heroes of the Storm and its new heroes and old champions are a riveting topic. We have found out that every toon can become a deadly weapon in the hands of a skilled player, or one who simply understands their role. In the midst of the excitement about the future of the game, make sure to drop by our tips section and see how to be a wee bit better at HotS.  As the game changes, so you will have to adapt. Fear not, the Nexus waits for you to hone your skills further. Have your own heroic pick.