Hots Tips: How to Weather the Storm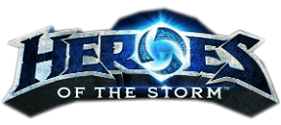 Heroes of the Storm (HotS) aptly bangs together several Blizzard games. If you have been a long-time fan of the company's flagship products, then you may find your way about without as much trouble. On the other hand, if you are just entering the fray, you may need some help. We are here to provide the latest HotS tips, which will help break down the game to its core and cast a new light on its complicated background. Its recent upsurge in popularity has spawned a myriad of communities dedicated to figuring out how to play this hero brawler and do so efficiently.
Heroes of the Storm Tips: From the First Pick to The Last Draft
We have all been rookies at some point. Heroes of the Storm has a mild learning curve, which makes the whole transition from an inexperienced player to a seasoned professional a meaningful experience. Learning the ropes of this sword-and-sorcery saga is not at all that complicated. In our piece on heroes, we sketched out the main types of characters available. Now, picking one of those could be a bit trickier.
You need to ask yourself what the intended purpose of your pick would be. Are you interested in supporting your teammates or would you rather go it alone, scoring kills whenever the opportunity presents itself? Are you going to play a Quick Match, plunge right into high-paced action with a Ranked Game, or tease out successful builds into an Unranked Game?
Which Heroes of the Storm Beginner Tips Matter the Most?
After you have decided what direction your gameplay should take, we can finally slap you with the Heroes of the Storm tips that will help you climb the ladder and collect accolades from appreciative fellow players. You ought to focus on top tier characters with a relatively easy gameplay to help you break into the game. Some among you will have an affinity for nimble toons that fling themselves across the field of battle and quickly devastate to the opposing team. Valla and Tracer, two ranged assassins, come to mind. If you prefer to be the backbone of your team and unleashing a healing grace upon the wounded, you may opt for Lúcio or Rehgar. Lastly, there are the bulky Arthas and E.T.C. who bear the brunt of any engagement. Let us have a breakdown of the storm tips as per character.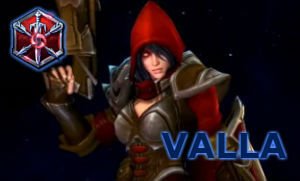 Playing as Valla
Valla makes the most damage when she enters a battle with all her hatred stacks up front. Range is your safety.
Playing with Valla
Valla is fragile character. As such, the team has to position itself between Valla and the foes to ensure a successful skirmish.
Countering Valla
Starve Valla of targets. Make sure she does not steal the much-coveted hits she so desires, and when the time is right, pounce on her.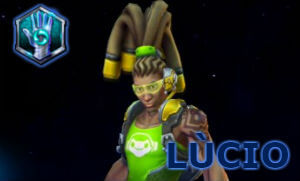 Playing as Lúcio
Lúcio excels on maps where teammates have common objectives and massive team fights follow. Separate encounters may prove difficult.
Playing with Lúcio
You will find out that Lúcio heals in a range around him, which means you have to stay up close and move as a team.
Countering Lúcio
Quick on his feet, Lúcio is difficult to chase down. He may struggle with a successful crowd control lockdown.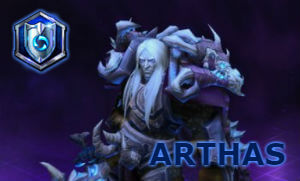 Playing as Arthas
Arthas is a shuffling giant who can body block and keep enemies slowed if you get a chance to fight them up close.
Playing with Arthas
Again, Arthas' mobility could be an issue. He needs help from teammates like Kerrigan or Xul to engage and follow up with disables.
Countering Arthas
Despite his natural tankiness, Arthas remains exposed to high-burst magical damage due to his lack of mobility.
Pick Strong, But Also Pick Smart
Picking a decent hero who is strong in theory is not always a good idea. If you are inexperienced in the game, you may consider opting for a simpler healer than Rehgar, for example. LiLi is an automated nurturing panda who makes use of her smart heals, allowing you can get a better understanding of how a battle transitions.
Instead of trying to fight your way through crowd controls with Arthas and getting your hopes dashed, choose E.T.C. whose ability to charge the enemy allows you to wreak havoc in few easy clicks. As Heroes of the Storm tips go, you will have to match everyone's expectations with your own level, sticking to heroes you play decently with. Remember to keep an eye on the current Meta, which gradually nerf (a developer's decision to weaken a hero) or boosts existing heroes and alter what could once have been called a smart pick.
A Hero in the Hand Is Worth Two in the Nexus – Choosing Talents
The innate abilities of characters play a significant role in determining their impact of the game. However, there is another aspect of the game known as talents. Here is where Heroes of the Storm pro tips are well worth noting. Most professionals have their tested builds and they are rather proud of those. Some will put down their reasoning in writ. Others, including Grubby, a famous HotS caster, will happily beam their two pence on YouTube and Twitch, weighing the pros and cons of certain builds. Talents may also determine the overall direction of your gameplay and help you adapt to changing circumstances – having a subpar teammate, a fellow player getting disconnected, or just lacking overall damage output through bad hero choice (or drafting).
Now, there is even a simpler way of making sense of talents. You could opt for a try mode and figure out talents on your own. Then again, you could visit dedicated portals, which offer you a statistical breakdown of which the most picked talents are. Sounds like the right place to get some much valuable HotS tips.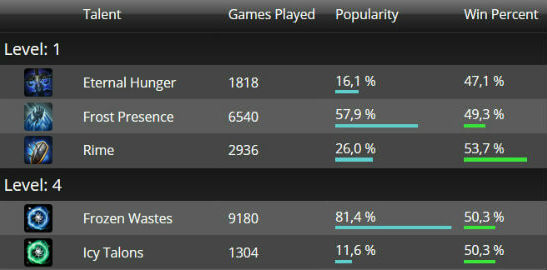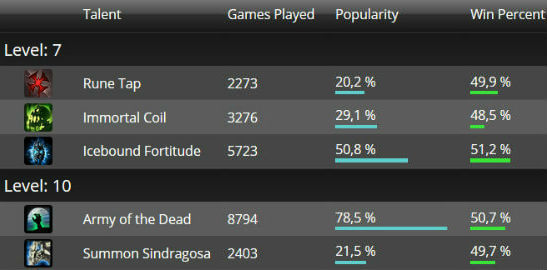 For the most part, talent trees coincide up until level 10. Then some minor deviations follow. You may want to grab Rehgar's Wolf Run over Colossal Totem if you are playing on Blackheart's Bay, a sprawling map where speed is of the essence. Surprisingly, some of the less popular builds may prove just as efficient. Most Heroes of the Storm pro tips are also those that you figure out yourself. On occasion, you may not see much use of picking a particular talent, and thus adopting it to your own gameplay needs.
Most Trusted HotS eSports Betting Sites Ranked!

1

888sport

$30 Free Bet

5.0

Bet now Read Review

2

bet365

£100 in
Bet Credits

5.0

Bet now Read Review
18+ begambleaware.org. New customers only. Min deposit £10. Money back as bonus if first bet loses. Wagering requirements: sportsbook 3x at min. odds of 1.40 (2/5), casino 35x. Unless forfeited the sportsbook bonus must be wagered before using the casino bonus. Bonus expires 7 days after opt-in. No deposit required for NI customers. Call 08081699314 to claim. Full T&Cs apply. #AD

3

10Bet

$200
up to 50%

5.0

Bet now Read Review
* T&C's apply, click BET NOW for details
Heroes of the Storm Tips and Tricks – Drafting Well, Counter-picking Better
As your knowledge of the game consolidates, you will find yourself increasingly aware to the subtleties of its gameplay. Going ahead with a favorite character in particular setting may no longer be as appealing to you now that you know how events may pan out.  We have previously been through character roles. You may have a quick glance of the current state of the hero pool, which while not extremely accurate, will still give you valuable insight.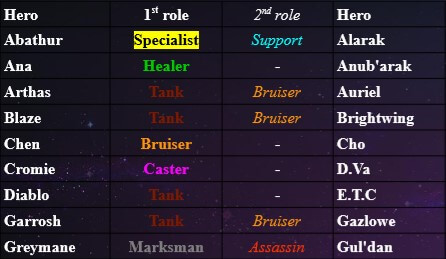 Now, composing a well-rounded team is another affair altogether. You will need to select your tank well as well choose a main healer. Follow through with a high-output damage per second (DPS) dealer and a second front liner. Lastly, every semi-professional worth his or her salt and sharing Heroes of the Storm tips with the community would advise you to select a "Storm Hero". This is an in-game slang used to designate the fifth pick in a team. The Storm pick makes up for what a team may be lacking while outlining your playstyle later on in the game.
The term counter-pick stands to exemplify the need for stopping the enemy team from selecting a dreaded hero that is generally not fun to match up against. You will need to be up to date with the Meta or follow the competitive scene directly to know which those picks would be.
Mapping Out A Future
Currently, Heroes of the Storm offers 15 battlegrounds, each with their own unique objectives and specific gameplay. They incentivize players to rally together or battle it out all over the map. Understanding maps and their objectives is essential to a swift victory. Then again, HotS accommodating newbie system, quickly reveals the meaning of any map even if it's the first time you are playing through it.
A handful of map-specific Heroes of the Storm tips and tricks that are swirling out there. Ranging from what proper heroes for every map are or how to make the most of each skirmish and global objective. Let us have a quick look at several maps and see what counters and picks are advisable.
HotS Tip #1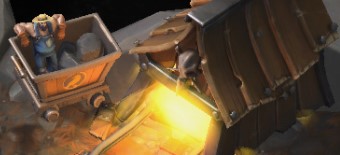 Haunted Mines sends you gathering skull in the bowels of the map. You will need to collect 100 skulls to unleash golem mercenaries. If you end up knowing you won't get the big golem, just leave one gem pending, which will make the other team go after it, while you can push the waves and prepare to defend.
HotS Tip #2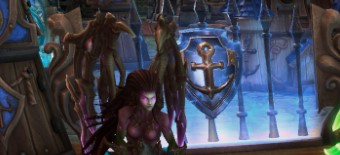 Blackheart's Bay has pirates for hire. As aspiring swashbucklers, you will do well to consider coming down hard on the middle lane, and forcing a tower down, which allows the pirates to destroy the fort with the first barrage. A different playstyle advises you to soak EXP from every lane so you may win team battles later on.
HotS Tip #3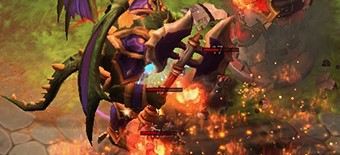 Dragon shrine will send players scurrying across the map and trying to secure the Dragon Shrines in an attempt to summon a Dragon Knight. Bear in mind that the top shrine is the least important to defend and action usually breaks out at the bottom of the map. Ability which do percentile damage also work against the Dragon Knight.
Heroes of the Storm Tips: What Have We Learned?
We strived to provide you with essential information about the subtleties of the game and understanding how heroes interact with one another. Heroes of the Storm is an overwhelmingly rich game, which offers many last-minute adjustments in talent builds and adopting off-the-cuff strategies. Thankfully, there are strong communities out there that keep you well informed about the latest developments of the community, the trending builds and the change in the Meta. We do our fair share in elaborating on some constructs and hopefully helping you become a winner. Supplement this read with our review of the game or our insight on the ranking system, and pay attention to the HotS tips readily available to you.